Stem Cells
By Christine L. Mummery, Anja Van de Stolpe, Bernard Roelen, Hans Clevers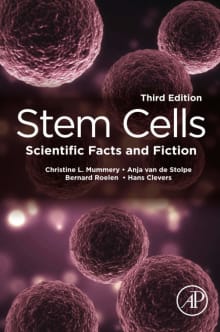 Recommended by Jonathan Slack
From Jonathan's list on stem cells from a scientist who studies them.
This is a beautiful book written by a great team from Utrecht in the Netherlands. It starts with a potted introduction to cell and developmental biology. I like this because, as a developmental biologist myself, I know that it is the basic science underpinning stem cell biology. It explains embryonic stem cells and cloning. Before covering transplantation therapy it explains about immune rejection of grafts and how this is dealt with. Unlike most books on stem cells, it covers non-therapeutic applications such as the study of human development or the use of stem cell-derived cells for safety testing of drugs.
The first and second editions had fabulous colour pictures all the way through. Sadly the 3rd edition has been downgraded to black and white.

---