Stem Cells For Dummies
By Lawrence S. B. Goldstein,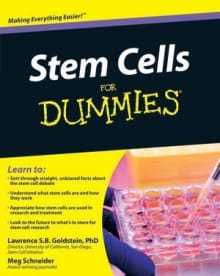 Why this book?
This book is much better than it looks at first sight. Although the "for dummies" theme might be off-putting to some, it is a serious account of stem cells with good scientific content. With 360 pages it has space to cover many topics and deals with the legal and ethical side of the field as well as the science and medicine. To me, it is perhaps a little too credulous about "miracle cells" that can turn into anything but is a lot less credulous than many other sources.
---