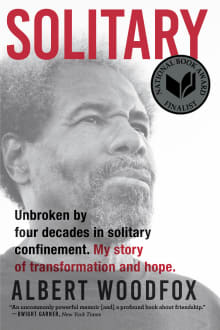 Solitary
By Albert Woodfox
Why this book?
Any understanding of mass incarceration must be grounded in the experience of people who have been incarcerated. Alfred Woodfox's autobiography of spending more than four decades in prison, the bulk of it in solitary confinement, is both a rich political analysis by a revolutionary who emerged from the Black Panther Party and a deeply troubling account of the tortured existence of hundreds of thousands of people locked away in US prisons for acts that they either did not carry out or for which ridiculously punitive laws and policies in addressing apparent harms done have been applied. No book about prison…
From the list:
The best books about mass incarceration
When you buy a book we may earn a small commission.