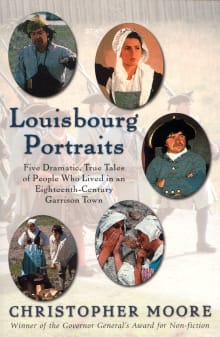 Louisbourg Portraits
By Christopher Moore
Why this book?
Using a wide range of original sources — diaries, letters, official correspondence, criminal cases, and maps and plans — Christopher Moore does a terrific job in this book of presenting the world of 18th-century Louisbourg. He restores to vivid life five people who actually walked the streets of the colony over two and a half centuries ago. Through the dramatically different stories of those five individuals, Moore offers innumerable insights into what society and culture was like in the French colonial town. First published in 1982, the book won Canada's Governor General's prize for best non-fiction book of…
From the list:
The best books on the history of Canada's fortress of Louisbourg
When you buy a book we may earn a small commission.