The Crossway
By Guy Stagg,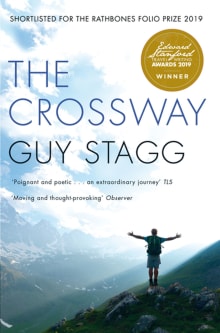 Recommended by Stefanie Wilson
From Stefanie's list on the healing power of travel.
Guy left his demons in England and set out on a pilgrimage. After mental health issues and a year of being afraid to leave his home, Guy re-entered the world by trekking through 10 countries in 10 months, hoping the journey would heal him. He traveled down ancient paths through changing landscapes, and the charity of everyday strangers kept him and his hope alive.
He finally arrived in Jerusalem, and though neither his physical nor emotional journey ended in the climax he'd hoped, he'd gained understanding. I've experienced the clarity that can come with putting physical distance between you and your issues, and though they say not to run away from your problems, sometimes a really long walk can actually help.
---