Your Life Has Been Delayed
By Michelle I. Mason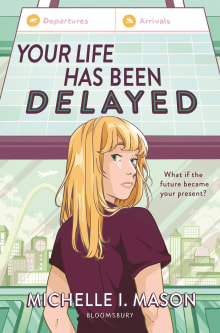 Why this book?
Jenny has big dreams. She's going to be a journalist when she grows up. And when she returns home from her grandparents' house in New York, she's going to kiss her boyfriend for the first time.
The Twist? Jenny boarded her plane in 1995 and when it lands in St. Louis, 25 years have passed. Everyone in her life is much older or has passed away, and she's been deemed long dead. As Jenny navigates social media, the internet, and the world that has gone on without her, she finds everyone is hiding things from her.
Your Life Has Been Delayed is a YA contemporary with a speculative twist that reads a bit like a thriller and had me flipping pages to find out what happens next and how each twist would affect Jenny.

---
When you buy a book we may earn a small commission.