The Elephant Whisperer: My Life with the Herd in the African Wild
By Lawrence Anthony, Graham Spence,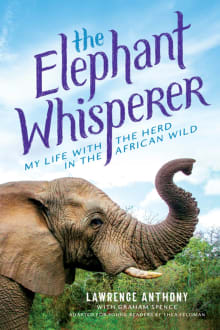 Why this book?
This is probably one of the best known/best loved books about wild animals and those who care for them, and kept me almost literally on the edge of my seat wondering whether devoted animal conservationist Lawrence Anthony would succeed in rehoming a wild herd of "rogue" elephants. Along the way, he forges a bond with the animals, and soon realizes there is much he can learn from them about life, loyalty, and what it means to be free. But will his efforts result in success? Can he find a middle-ground on which elephants and humans can co-exist, or will Anthony have to step aside and allow their destruction? 
---