Myths and Legends of Ancient Greece and Rome
By E.M. Berens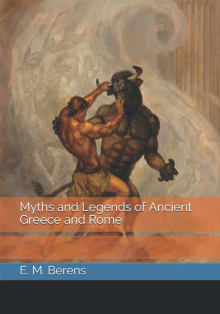 Why this book?
The ancient world has always held a fascination for me. It must be in my genes because one of my fondest memories is my father telling me stories about the Greek gods. As a kid, I also found a book in our house that had been handed down through generations within my family entitled The Myths and Legends of Ancient Greece and Rome by E.M. Berens. This book was published in 1892 but Berens is still in print, no doubt in its umpteenth edition.
My book has a leather cover, the spine frayed so that the webbing that binds the folios is exposed. The pages are mottled, yellowing. It is a treasure. Inside, the lives of the fickle, adulterous, benevolent, or malevolent deities are revealed; their bickering and flaws similar to mortals but their ability to bless, curse, and manipulate man's fate, divine.
---
When you buy a book we may earn a small commission.