The Columbus Myth: Did men of Bristol reach America before Columbus?
By Ian Wilson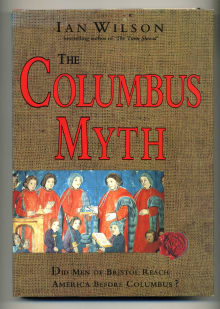 Why this book?
Every European nation has its own conspiracy theory about discovering America. This is the best and most readable evocation of the British conspiracy theory – that, far from being called after Amerigo Vespucci, the new world was called after John Cabot's backer Richard Ameryk – who, bizarrely, had the stars and stripes as his family crest.
---
When you buy a book we may earn a small commission.