Priestdaddy: A Memoir
By Patricia Lockwood,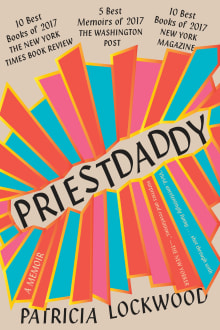 Why this book?
Patricia Lockwood's memoir about growing up as the daughter of a married Catholic priest contains some of the best comic lines I've ever read. I still quote it regularly. When Lockwood and her husband move back in with her parents following a medical situation, two improbable things ensue at once: piercing reflections on a religious upbringing in a deeply patriarchal household, and family portraiture rendered in slapstick-funny, laugh-out-loud scenes. Lockwood approaches the world of her parents, and of her childhood, with such a keen perception of every absurdity, no matter how passing or small. Nothing escapes her vision. I want to see the world the way she does. 
---