I'll Give You the Sun
By Jandy Nelson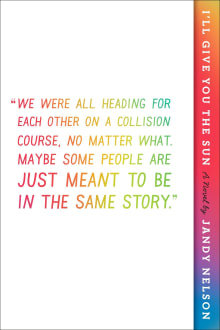 Why this book?
Teen twins, once close but now estranged, tell their tale in alternating sections. In an intriguing twist, Noah's account takes place 3 years ago while Jude's is in the present.
The reader gets bits of the full picture from each sibling until their turbulent narratives coalesce in a way that is both appropriately artistic and moving. Nelson weaves a great plot, but it's her characters' depth that makes this book exceptional.
---
When you buy a book we may earn a small commission.