The Risen Empire: Book One of the Succession
By Scott Westerfeld,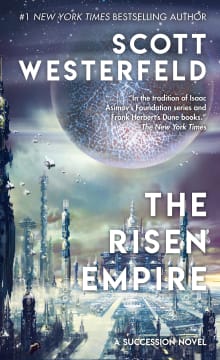 Why this book?
The Succession duology (The Risen Empire and The Killing of Worlds) is one of the best sci-fi series that few people seem to have heard about. Westerfeld does a masterful job of portraying high-tech, futuristic military combat both on the ground and out in space. It felt so realistic, and I learned so much about spaceship combat that I had never even imagined before. The stories in these books stuck in my head for years, and I find I keep returning to read them again every so often, which only happens with the very best books.
---