The Many-Headed Hydra: Sailors, Slaves, Commoners, and the Hidden History of the Revolutionary Atlantic
By Peter Linebaugh, Marcus Rediker,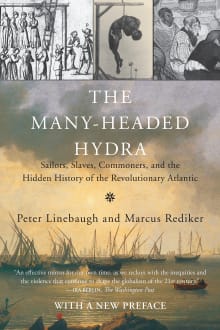 Why this book?
Charting the revolutionary Atlantic through the stories of mutinous seamen, radical soldiers, unruly women, slaves, pirates, and common workers, this is a rip-roaring example of 'history from below.' By revealing the hidden history of resistance and how it weaves back and forth through time and across oceans, The Many-Headed Hydra showed me the power of history told through the lives of everyday people. It's engaging. Sweeping. Political. A deserving sibling of EP Thompson's The Making of the English Working Class. And a great example of how pulling at threads can reveal surprising connections. A must-read and one I pull off the shelf whenever I'm in need of inspiration.
---