Meditations: The Annotated Edition
By Marcus Aurelius, Robin Waterfield (translator),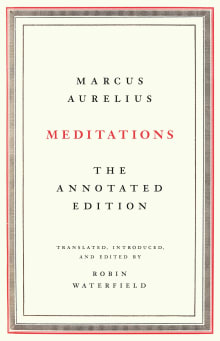 Why this book?
This is the most recent translation of Marcus Aurelius' Meditations, at the time of writing but I'm mainly including it because of Robin Waterfield's very thorough annotations, which are invaluable when it comes to understanding some of the more obscure passages. They provide historical and philosophical context that's otherwise missing and make it much easier to appreciate what Marcus was trying to say.
---