The Ethics of Immigration
By Joseph H. Carens,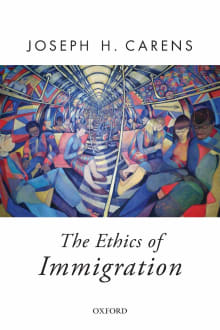 Why this book?
This is the single best book on the political philosophy of immigration. Canadian political philosopher Joseph Carens makes a wide-ranging philosophical defense of  "open borders" migration rights – not just from the standpoint of some one particular political theory, but from that of many. Whether you are a free-market libertarian, an egalitarian liberal, or a moderate, Carens has a case to make to you. He also has compelling responses to a variety of objections. A key strength of the book is that Carens defends his seemingly radical conclusion based on relatively uncontroversial premises of liberty and equality that are widely accepted by supporters of liberal democracy around the world.
---