Bloom
By Kenneth Oppel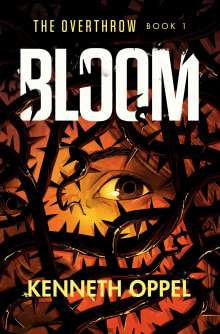 Why this book?
Bloom is the first book in the Overthrow Series. A strange rain drops seeds, and as creepy vines grow and release pollen, everybody is allergic – except a small group of teens. As the alien plants turn carnivorous, our protagonists have to figure out their role amid world-shattering events. The plot roars along, while also seeding provocative questions about technology, ethics, and what it means to be human.
Kenneth Oppel is a master plotter, and this book is an excellent introduction to his work if you aren't already a fan. All his books are favorites in our house.
The Aliens: No spoilers here. This is a plot twist that will make you gasp out loud.
---
When you buy a book we may earn a small commission.