I Don't Want to Eat Bugs
By Rachel Branton, Tim Petersen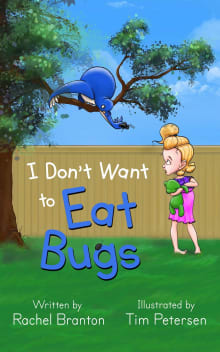 Why this book?
This is a cute children's story great for bedtime, or anytime! It follows the story of little Lisbon as she is hunting for a snack. All her animal friends have suggestions that work great for them, but Lisbon is a human! She doesn't want to eat bugs or any of their animal food!
This is a great read-aloud book for parents with children, but the font was specifically chosen to make it easier for children to read as well.
---
When you buy a book we may earn a small commission.