Good Vibes: A Life in Jazz
By Terry Gibbs, Cary Ginell,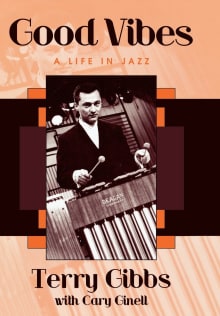 Why this book?
Terry Gibbs played vibes (vibraphone) with several of the most famous big bands during the Swing Era, than formed his own small groups, then led big bands himself starting in 1956. Steeped in Swing, he also held his own with the modernists. Perhaps his most amazing accomplishment was putting together his Dream Band, which recorded at least 68 selections, arranged by all the best arrangers in the business, in four different clubs in Hollywood, mostly in 1959. It was a 'dream band' because although the big band era was over, all the best musicians on the West Coast wanted to play in this one because the music was so much fun. Gibbs was in his 90s when his book came out; he knew how lucky he had been, and his book is full of joy and love.
---