Nausea
By Jean-Paul Sartre, Richard Howard (translator),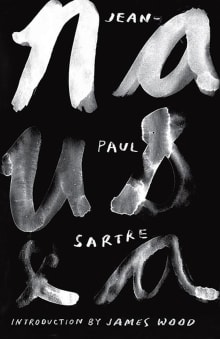 Why this book?
Thousands of years ago – I exaggerate a little – when pre-university, I heard of Nausea from a library assistant. I warmed to Sartre's sense of the weirdness of consciousness, surrounded by the strangeness of physical objects and conscious beings, 'the Other.' How to relate?
Nausea — and some very different works by philosophers such as Bertrand Russell — enabled my discovery that I was a philosopher, good or bad. It led me to university philosophy in London, then Cambridge, and the works of, Ah, Wittgenstein. One thing that I do not regret in my life is engagement with philosophy. "I have not looked back" as they say — which means that I have looked back, yet without recoil at that discovery.

---