On the Road
By Jack Kerouac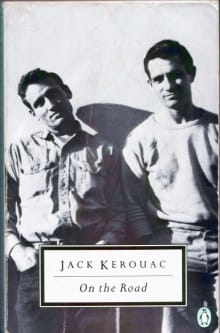 Why this book?
"I looked at the high cracked ceilings and really didn't know who I was for about fifteen strange seconds. I wasn't scared, I was just somebody else, some stranger, and my whole life was a haunted life, the life of a ghost…I was halfway across America, at the dividing line between the East of my youth and the West of my future, and maybe that's why it happened right there and then that strange red afternoon."
When I read these words set the book down and stared up at my own ceiling. Never before had I read someone captured the restlessness I felt. The need to push onward, to move, to find the self that was inside me somewhere. Jack Kerouac captures the vagabond impetus like no other.
---
When you buy a book we may earn a small commission.