How to Pronounce Knife: Stories
By Souvankham Thammavongsa,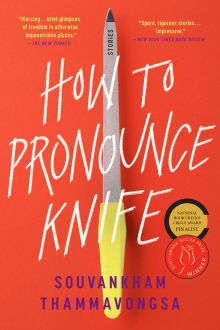 Why this book?
I've always been a big reader of short stories (I have four children and can pretty much tune them out for a short story, whereas reading a novel requires me to actually go into hiding.) These stunning stories took me out of place and time to the lives of many other people, all of them dislocated in the world. Souvankham explores the immigrant experience so artfully, and I love how she titles these works—bringing so much extra to the story, the way that artwork in a gallery is enhanced for me by the title on the wall.

---