Making Whiteness: The Culture of Segregation in the South, 1890-1940
By Grace Elizabeth Hale,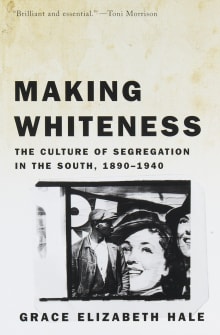 Why this book?
This book, while pitched to an academic audience, blew me away when I first read it because Hale demonstrates with intricate precision that whiteness is not natural, but rather it is constructed. Southern Whites used culture to construct whiteness as a racial ideology after Reconstruction, framing the way they saw themselves and undergirding Jim Crow and the oppression of Blacks in America for decades to come. Examining the emergence of a multilayered national consumer market, and Black pushback against a modernizing version of white supremacy, Hale shows how racial identity is quite literally "made," inviting modern readers to envision ways to unmake it. 

---