Stone and Spark: Book 1 in the Raleigh Harmon Mysteries
By Sibella Giorello,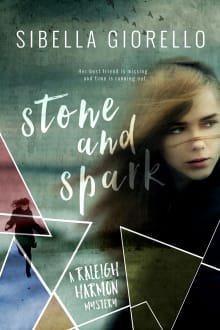 Why this book?
While I love the old classics, I've discovered several contemporary authors whose cozy mysteries draw me in. I read this prequel after having devoured several books about Raleigh Harmon as an adult working for the FBI and then as a private investigator. They're all great, but the three in the Prequel series (or Young Raleigh Harmon series) are now my favorites. I love the teenage Raleigh, who must solve serious mysteries while dealing with her difficult family. I love her genius best friend, Drew. And I love the way Raleigh uses her passion for geology and her common sense in every mystery.
---