Around the World on a Bicycle - From San Francisco to Tehran
By Thomas Stevens,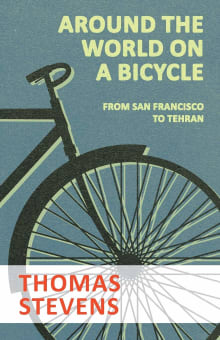 Recommended by Peter Zheutlin
From Peter's list on bicycles and cycling.
First published in 1887, Stevens was the first person to circumnavigate the earth on a bicycle, and a high-wheeler at that. Over three years he pedaled, pushed, and dragged his bicycle through all corners of the globe on one of the most epic journeys ever undertaken.
---