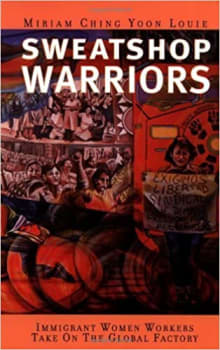 Sweatshop Warriors: Immigrant Women Workers Take On the Global Factory
By Miriam Ching Yoon Louie
Why this book?
This is such an inspirational book from the heart of the anti-globalisation movement in 2001. It documents the lives of immigrant women working in underground sweatshops not just in the USA but right across the world. It resolutely stands as a monument against the 'down trodden' woman stereotype and welcomes you into an often ignored world where workers are fighting back against some of the biggest corporations on the planet.

From the list:
The best books on workers' rights in the fashion industry
When you buy a book we may earn a small commission.