At Home in Japan
By Rebecca Otowa,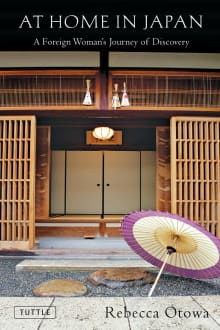 Recommended by Suzanne Kamata
From Suzanne's list on memoirs by foreigners in Japan.
Otowa, originally from California, who later moved to Brisbane, Australia, has lived in Japan for over thirty years. When she married the eldest son of a prominent Japanese family near Kyoto, she became the lowly yome-san, or "bride," of the household. Later, after the death of her in-laws, she inherited the role of chatelaine of a large, traditional Japanese house with a 350-year history. Through a series of vignettes, Otowa dives deep into the minutiae of Japanese country-living and family life. Otowa, who has also published a children's picture book and a collection of short stories, provided the delightful illustrations for her memoir herself.
---