The Shallows
By Nicholas Carr,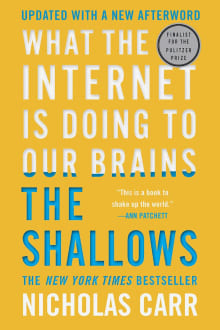 Recommended by Luc de Brabandere
From Luc's list on how using computers influences the way we think.
Nicholas Carr of The Atlantic magazine wrote that Google's rich database of information has changed the way we think by taking away our deep research and focus, while affecting our cognition and weakening our ability to think critically. This provocation sparked a very useful debate that continues to this day. In this book, he focuses on attention, knowing that the depth of our thinking is directly related to it. He concludes that in our Net environment, thinking becomes more superficial.
---