Ana on the Edge
By A.J. Sass,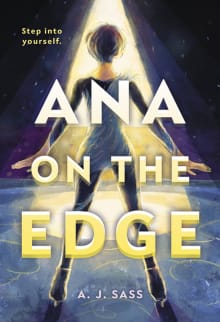 Recommended by Laurie Morrison
From Laurie's list on for athletes and non-athletes alike.
Ana on the Edge is a powerful novel about figure skating and gender identity that's equally perfect for figure skating enthusiasts and kids looking for LGBTQIA+ stories. It's obvious from the first page that the author is a figure skater who knows the sport intimately, but the sparkling skating scenes are just as fun and accessible for readers who watch the occasional Olympic figure skating competition as they would be for insiders. And the most special part of this book is the poignant way it depicts a kid who is figuring out the gender identity that feels right while competing in a very gendered sport. I loved Ana and could not put this book down; I know many readers will feel the same.
---