We Do This 'Til We Free Us: Abolitionist Organizing and Transforming Justice
By Mariame Kaba,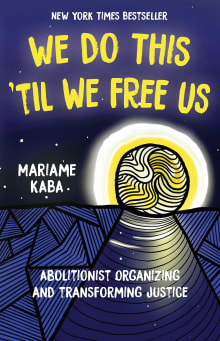 Why this book?
The Black Lives Matter protests of 2020 introduced many people to the idea of abolishing police and prisons. Mariame Kaba might be the most thoughtful abolitionist organizer. This book of essays is both daring and humble, forward-thinking, and rooted in the everyday lives of young Black and Brown people.
Using simple language to convey profound ideas, Kaba asks if the massive expenditures of money and violence in our criminal justice system actually bring satisfaction and healing to those who are victims of crime. She insists that abolition is about not just ending a failed institution for public safety but also about experimenting with how to create better ones that are based in community and democracy. It's a book that teaches you how to hope.
---