Travels with Charley in Search of America
By John Steinbeck,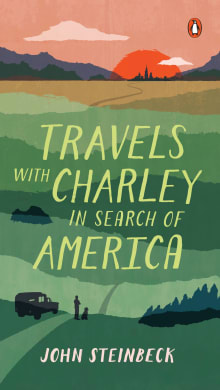 Why this book?
My most formative moments in life came about when I was traveling. I have always had a passion for exploring new and fascinating places. My curiosity has not always worked to my benefit, as a stint in the Foreign Legion proved, but I still live my life with a wanderlust and a mild addiction to adventure. My passion for travel and adventure stemmed from my reading habits. The best travel books open the window to novel perspectives on life, people, and attitudes. Join me. 
To hear the voice of the real USA, to smell the grass and the trees, to see the colors and the light—these were John Steinbeck's goals as he set out, at the age of fifty-eight, to rediscover the country he had been writing about for so many years. Along the way, he reflects on the American character, racial hostility, the particular form of American loneliness he finds almost everywhere, and the unexpected kindness of strangers.
---