The Black Jacobins: Toussaint L'Ouverture and the San Domingo Revolution
By C.L.R. James,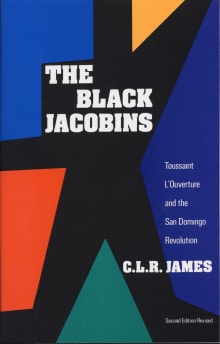 Why this book?
This work was the first work I read about the Haitian Revolution as a student, and though published in 1938, The Black Jacobins is a classic of historical literature which still remains the best starting place for understanding Toussaint Louverture as a revolutionary leader and his place in history. Born in Trinidad, a Caribbean island with a legacy of slavery and so not entirely unlike Haiti itself, James as a black anti-colonialist became inspired by the Russian Revolution which represented a massive challenge to racism and imperialism. 
The Marxist theory of permanent revolution, outlined in Leon Trotsky's own History of the Russian Revolution, helped James understand how the Haitian Revolution and the French Revolution were intrinsically intertwined throughout, and so how Jacobinism could inspire Toussaint, just as James himself had been inspired by Bolshevism. The Black Jacobins is a brilliant model of revolutionary history at its best, panoramic in its scale, passionate in its argument, making the enslaved themselves central to the story of the emancipation from slavery, and a work which has helped inspire many of those struggling for colonial and black liberation ever since.  
---