Creepy Carrots!
By Aaron Reynolds, Peter Brown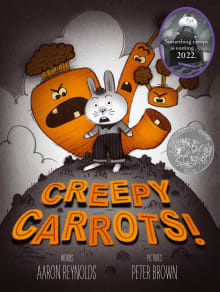 Why this book?
Jasper Rabbit couldn't get enough carrots until they started following him home. What could be funnier than the "soft sinister tunktunktunk of carrots creeping" and "terrible carroty breathing?" Jasper sees creepy carrots everywhere…but he's a pretty sharp rabbit. He figures out just how to save the day! My granddaughter requests this book over and over because it's just so much fun. She loves to "read" it with me and giggles at the hilarious artwork.
---
When you buy a book we may earn a small commission.