Oh, the Places You'll Go!
By Dr. Seuss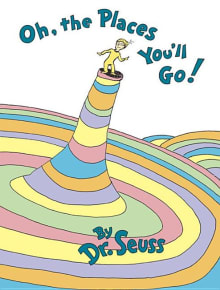 Why this book?
Dr. Seuss's writing and illustrations are both real and surreal at the same time. Oh, The Places You'll Go encompasses the hurdles and triumphs that life involves, yet it is hopeful and optimistic. This book inspires one to use his or her innate skills, strength, and wisdom and give it their all in order to get the best out of life. This is one of my all-time favorite books. I love how I've read this book at many stages of my life and it has always been applicable.
---
When you buy a book we may earn a small commission.