Women's Work: The First 20,000 Years Women, Cloth, and Society in Early Times
By Elizabeth Wayland Barber,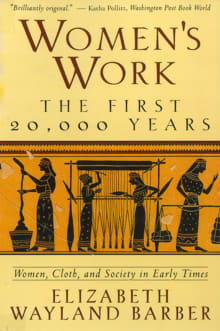 Why this book?
Women's Work is considered a seminal text in the study of fashion - whether that's costume history, the culture of fashion, the history of textiles, or even the intersection of labor and feminism. If you're interested in the study of garments, in learning why thread and cloth and sewing were so important in the past as well as why it continues to be important today, there is no better place to get started. This book has been popular for decades for a reason. Women's Work helps to restructure and reorient your thinking around what we wear, a necessary component to understanding fashion.

---