A Public Empire: Property and the Quest for the Common Good in Imperial Russia
By Ekaterina Pravilova,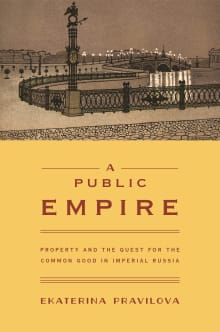 Why this book?
This is a remarkable book that defies categorization. Establishing a concept of property that existed between private property and the property of the state, Pravilova imaginatively unites a seemingly unrelated collection of topics: forests, rivers, icons, copyright, archaeological treasures, and much more besides. She offers a profoundly new way of thinking about property and about Russians' attitudes towards ownership. Deeply rooted in the particularities of Russia, the book also raises issues of universal significance.

---