Influencer: Building Your Personal Brand in the Age of Social Media
By Brittany Hennessy,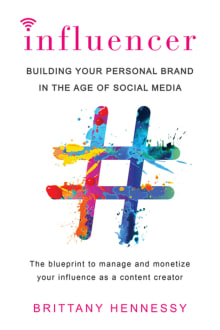 Why this book?
To become a top creator, I needed to understand the strategies behind people that lead an Instagram-ready lifestyle. After some search, I found this book that truly explained to me the fact that all current influencers started with zero followers and learned the proper strategy with time and mistakes. I recommend this book to everyone that wants to learn the principles and strategy of influencers, how they create content, measure success, and make sure they make money.
---