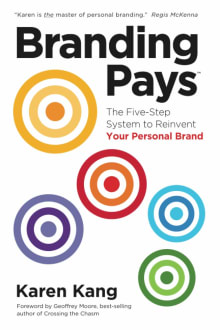 BrandingPays: The Five-Step System to Reinvent Your Personal Brand
By Karen Kang
Why this book?
The world is significantly more connected from the time that social media was invented. This book taught me that I need to evolve my personal brand with social media evolution. The book is a practical guide to strategic personal branding. Book teaches you to refocus your skills so you become the best candidate for any career or business opportunity. I highly recommend it to everyone.
From the list:
The best books on personal branding in a digitally connected world
When you buy a book we may earn a small commission.