The Coldest Winter: America and the Korean War
By David Halberstam,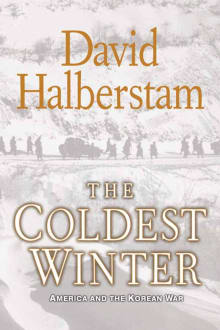 Why this book?
This is an interesting early description of events occurring during the beginning days of the Korean War.  The author also addressed the prominent battle at Chipyongni three months later.  The book also covers the entrance of the Chinese into the war to support North Koreans. He focuses upon the extremely cold temperatures-- dropping to a minus forty degrees. He also provides a perspective on the reasons and causes of the Korean War.

---