E. O. Wilson: Biophilia, the Diversity of Life, Naturalist
By Edward O. Wilson,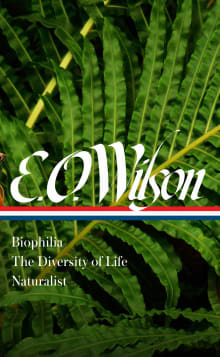 Why this book?
I took a course from Ed Wilson when I was a Knight Science Journalism Fellow at MIT and Harvard. Each one of his classes was a revelation, as were his books. He won the Pulitzer twice for On Human Nature and The Ants. But I particularly enjoyed The Diversity of Life. It was engaging and so prophetic – a sequel, as someone once said, to Darwin's Origin of the Species.

---