The Year of Magical Thinking
By Joan Didion,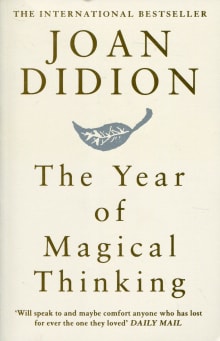 Why this book?
The Year of Magical Thinking by Joan Didion is Didion's most personal and most heartbreaking work. This was her personal account of loss after the death of her husband, while her daughter was in a hospital.
I read this when I was trying to make sense of my own personal loss. This has helped me greatly in trying to wrap my head around the unthinkable. With her clear and concise writing, her words spoke to me on a personal level about how to soldier when an unexpected tragedy happens. It made me go on and live even for just another day. And then another day. Until the days become weeks and months.

---