We Were Soldiers Once... and Young
By General Harold Moore, Joseph Galloway,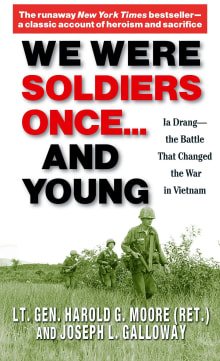 Why this book?
I gravitate to books that stress the humanity of the war in Vietnam. This wonderful book, written by the commander of the unit involved in the battle and the brave US reporter that stood at his side, draws the reader in to understand and empathize with the young Americans who fought on that fateful field known as LZ X-Ray. 
Beyond being a gripping war story that will have you on the edge of your seat, We Were Soldiers also describes perhaps the most important single moment in the Vietnam War in which America first tested its helicopter war against the North Vietnamese and Viet Cong. This battle solidified the flawed American strategy against a foe that had taken our measure. We Were Soldiers mixes deep importance with the eternal story of young men at war in an unforgettable way. Its style greatly impacted my own writing.

---