National Geographic Infographics
By Julius Wiedemann,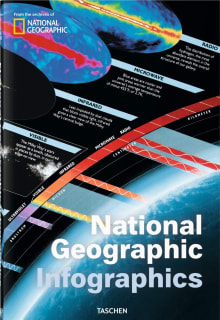 Why this book?
In my work, I try to combine my love for brilliant visuals and my fascination for complex scientific topics. You can easily guess why the National Geographic Magazine has always been one of my favourites. Its first issue appeared in 1888, and from an early stage, NatGeo's editors have made extensive use of excellent infographics and photography alongside their stories. For this book, National Geographic has teamed up with Taschen to assemble a marvellous collection of the best infographics ever published in the magazine. Attention: This is highly inspiring and – quite literally – a heavyweight.
---