Plunkitt of Tammany Hall: A Series of Very Plain Talks on Very Practical Politics
By William L. Riordan,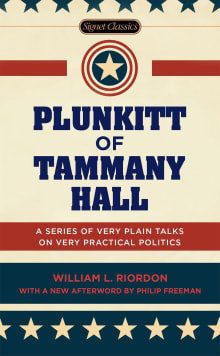 Why this book?
To understand the rise of American cities and urban politics—as I attempted to do in researching and writing Triangle –you must start with immigrant machine politics. Lesson One is this delightful little book. Tammany Hall in New York was the model machine, and George Washington Plunkitt was an unapologetic Tammany man. After he lost his grip on the West Side to a rival, Plunkitt shared his life lessons with an eager journalist. Don't be thrown by Plunkitt's oversize character or by author Riordan's attempts to capture his Irish brogue in print. This is the best primer in practical politics—how things really work instead of how they ought to work—that I have ever read.

---