Rise of the New York Skyscraper: 1865-1913
By Sarah Bradford Landau, Carl W. Condit,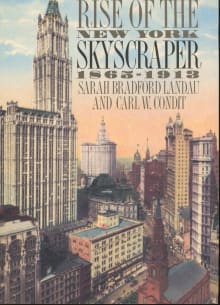 Why this book?
This book is an amazingly detailed chronicle of the history of New York architecture and engineering that led to the birth and growth of the New York skyline. Carl Condit was one of the 20th century's best scholars on the history of building technology, architecture, and transportation. Landau and Condit have deep-dived into archives and historical documents to uncover how the first skyscrapers were built.
---