Basketry and Beyond: Constructing Cultures
By T.A. Heslop (editor), Helen Anderson (editor),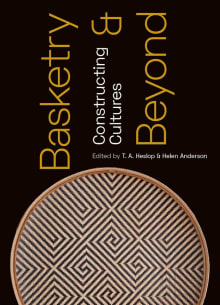 Why this book?
If you're interested in the origins of creative thought, this is the book for you. Baskets are key, it turns out, in the connections now made between humans and the tool- and nest-making birds and chimpanzees. Containing, yes, but holding so much more than "stuff", baskets from around the world are holders of pattern recognition, histories, and even wisdom.

---