Witch: Unleashed. Untamed. Unapologetic.
By Lisa Lister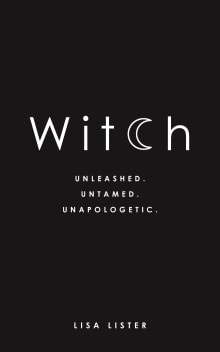 Why this book?
If you are witch-curious or trying to reclaim the word from the long-nosed, wart-faced, evil images that have been forced upon us by a misunderstanding society, Witch is a fun read, filled with wit and wisdom for beginning witches. "Witch" is a powerful woman, a wise healer, who lives with the cycles of Mother Earth. This book helps women remember, reconnect, and reclaim the word "witch" and the power that comes with it.

---
When you buy a book we may earn a small commission.