Thinking in Systems: International Bestseller
By Donella Meadows,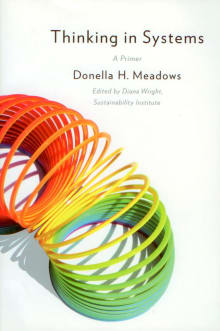 Why this book?
Systems are everywhere. They are an inescapable part of life. One of the best things we can do to improve ourselves and the world is develop our understanding of them.
Thinking in Systems is my go-to start point for everything systems. The writing is clear, and the stories are meaningful. Donella Meadows does an amazing job of breaking down systems, exposing their connections, and building them back up to show us how we can solve the problems that are important to us.
This book opened my eyes in so many ways, by showing me connections between what I do and the results I get that I never knew existed. If you've ever looked around and wondered why the world is the way it is, this book will give you the tools to find answers.
---