House of Rain
By Craig Childs,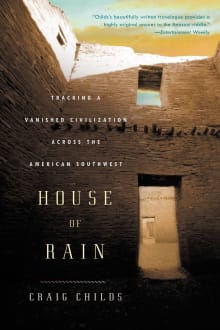 Recommended by Alan Smale
From Alan's list on ancient North America.
Meanwhile, in the American Southwest we have the Great House civilization of the "Anasazi" -- more correctly, the Ancestral Puebloan people -- renowned for creating Chaco Canyon and many other great cultural centers. (Chaco and its inhabitants figure strongly in my third book, Eagle and Empire.) Craig Childs' book makes this area, and its peoples, and the sheer extent of their civilization, come alive. It's a beautiful and evocative work of archeological detective work and exploration.

---