Iron Coffins: A Personal Account of the German U-Boat Battles of World War II
By Herbert A. Werner,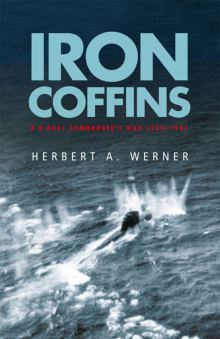 Why this book?
Being claustrophic, the title immediately caught my attention. I tried to imagine what it would be like to live in such small quarters and not being able to escape if you had a panic attack, especially while being under attack with depth charges. It takes a very special person to want to serve in a submarine. This is a fascinating autobiography written by a German U-Boat captain who survived the war to share his personal experiences in the German U-boat force in World War II. He is only one of a handful of U-boat captains that survived the war to tell his story.

---