The 900 Days: The Siege of Leningrad
By Harrison Salisbury,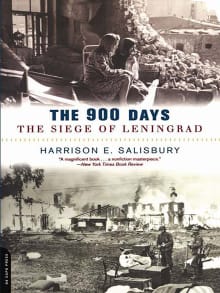 Why this book?
After the German army encircled Leningrad, Hitler vowed that he would let the city starve to death. Leningrad, blockaded for 900 days in the longest-running siege in modern history, lost almost one million people to starvation. Salisbury tells the gripping story of the siege, following the lives of survivors, their families, friends, and neighbors. He brings us into the icy, darkened apartments, where the dead lay unburied and the daily bread ration, wrung from the city's remaining food stocks and deliveries hauled over the treacherous ice of Lake Ladoga, became the only link to survival.

---